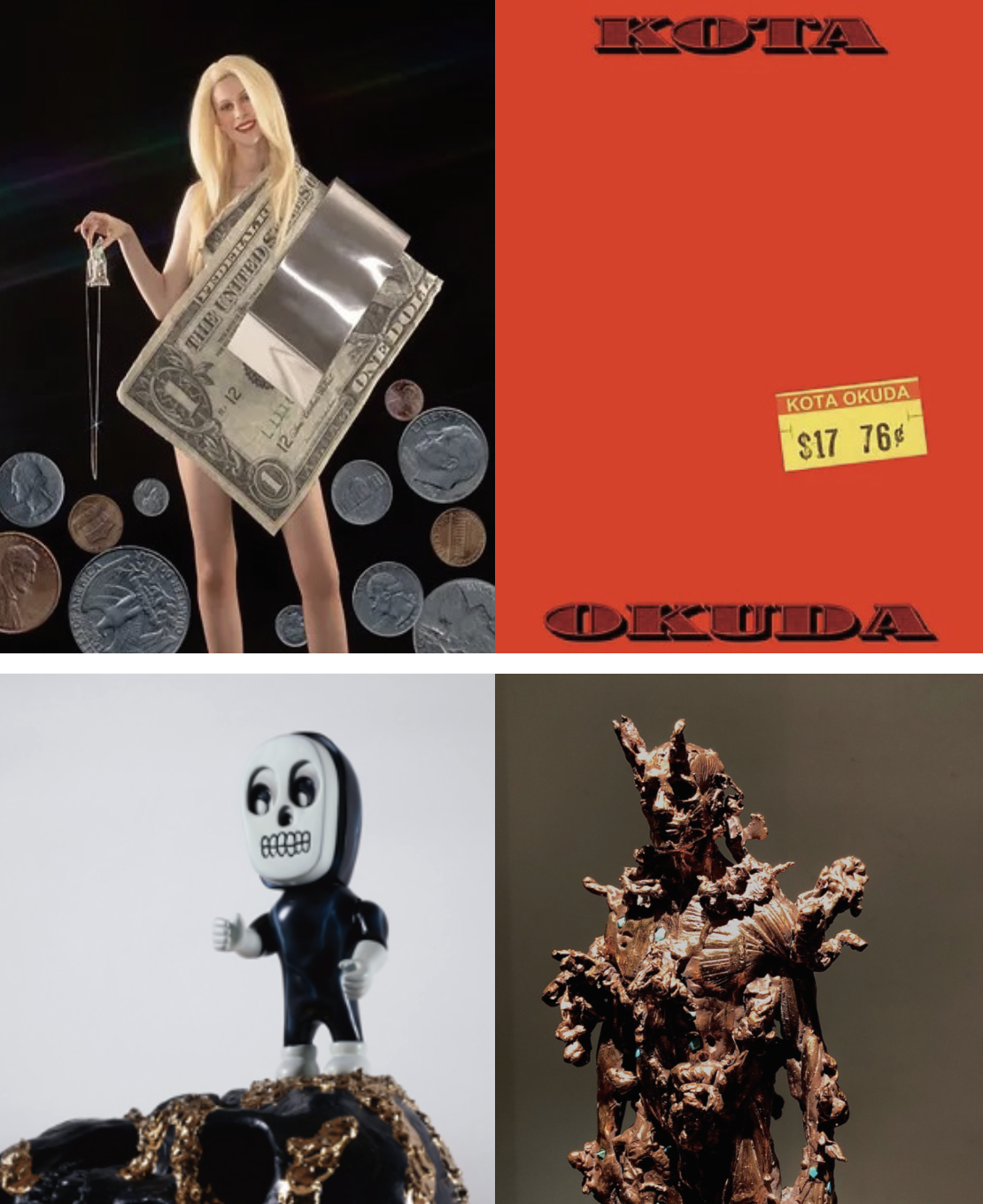 Kota Okuda, a world-renowned artist known for his MONEY works, and Kotaro Yamada, a young sculptor and modern artist, will display art installation at the MAG joint show.
Okuda, Kota
He is a reimported artist who has received international renown.His "MONEY" artwork, which appears on US bills, has caught the globe by storm.The connection he has with Kanye West, as well as his unique collaboration activity with TELFAR, have also gained notice. His most recent artwork, presented at MAG after his 8-year absence in Japan, is brimming with his distinct vision and passion.
Kotaro Yamada
This modern sculptor is a one-of-a-kind being produced with unique expressions and ideas. He is known for his "FACELESS" and "EIKON series," which contain themes of religious icons from throughout the world. He is one of today's most sought-after artists.We hope you experience these two artists' distinct worldviews to the fullest in this one-time-only show.
Kota Okuda
Born in 1991
Born in Niigata Prefecture
Okuda has collaborated with various local and international fashion labels, including "TELFAR" and "Ys PINK," in addition to developing the genderless line of "AHKAH" as a jewelry designer.His endeavors span from bridal to statement pieces for rappers, expensive jewelry to accessories, and design projects for fashion firms and others.As an artist, he has organized and displayed several collections and works of art around the topic of "MONEY" in order to investigate the miracle of value in capitalism.His fashion presentation during the 2018 New York Fashion Week was a success, and he has met many celebrities, including Kanye West and Rihanna. He has sent apparel to countries all around the world, including the United States.
Kotaro Yamada
Born in 1988
Born in Tokyo
Musashino Art University graduate with a master's degree in sculpture.He is well-known for his use of ceramics and metal on the topic of "life and death."He exhibited his first solo exhibition "BLIND FAITH" at Takashimaya Shinjuku in 2020.In 2010, he collaborated with an original character "ME" from the jewelry company "JUSTIN DAVIS" to make a collaborative piece.